Welcome to Party for a Princess
About Us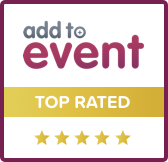 Party for a Princess offers truly spectacular princess and fairy parties for all occasions. Our professional princess entertainers create an incredible children's party experience and host parties with a difference! All princesses are fully trained with a vibrant performance background, and most importantly, love working with children. With almost 10 years of party experience, Party for a Princess can really make all of your child's wishes come true and create magical memories for life! Princesses can be booked to host 1, 1.5 or 2 hour parties. If you would like a magical, stress-free party for your little one, you're in the right place! Click here to enquire and find out more.
Reviews
"
From the moment Roxy walked in she made the party so magical. She has a beautiful presence, and all of the children were in awe of her. She made all of them feel special with so much love - you can see this beautiful lady really does enjoy what she does and she does it so brilliantly! We can't wait to see you again!
"
- Beth Stead
"
Roxy came as Cinderella to my daughters 4th birthday party and was perfect! All the children loved the games and dance routines and little prizes. Party for a Princess is fab and will keep your guests enthralled for the whole party.
"
- Alex Hicks
"
Erin had Princess Belle at her party and she absolutely loved her. It was a brilliant party in the garden. Exceeded all my expectations. Thank you so much!
"
- Kelly Dwyer